👋🏼 Hello! You are receiving this email because you signed up to monthly updates from the Patient-Led Research team. If you have been forwarded this email and would like to get your own copy, subscribe here.

It's been a little over a month since sharing our preprint, Characterizing Long COVID in an International Cohort: 7 Months of Symptoms and Their Impact. The preprint has been read over 35,000 times and received citations in the Independent Sage among others. We're so thankful for the overwhelming feedback and Long COVID recognition that sparked during this short period of time.
The team is forging ahead and preparing the preprint for peer review. In the meantime, we are releasing a followup study, publishing resources for other teams, and advocating for a harmonised Long COVID response at the World Health Organization.
Read on this issue to find out how you can take part in our efforts.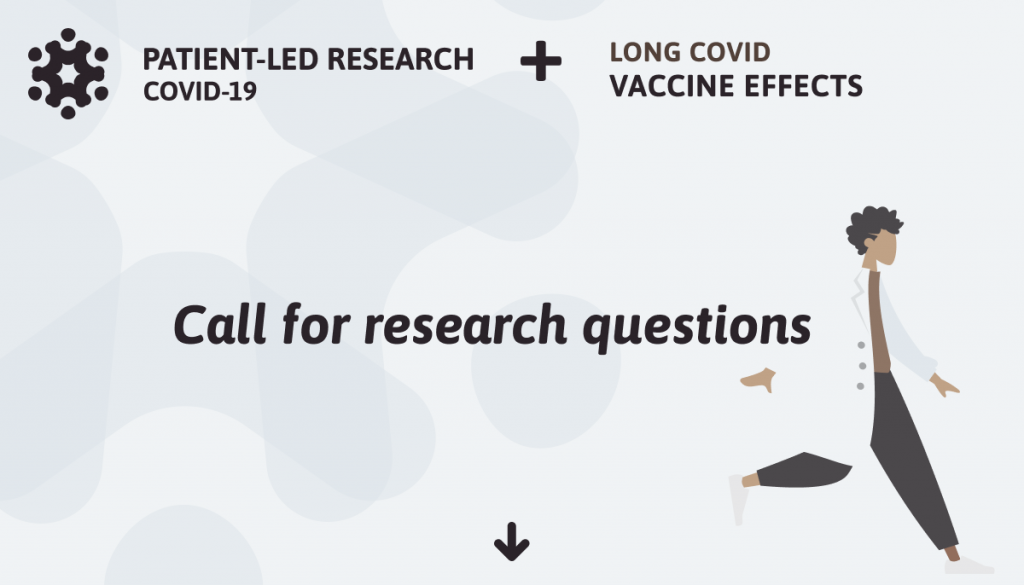 💉 Vaccination & Long COVID
In the past month, we listened to the Long COVID patient community and heard a variety of experiences following vaccination. As researchers, we have many questions on how vaccination affects the Long COVID condition.
The patient-led research team is in the process of creating a short followup survey to investigate how the vaccine impacts folks with Long COVID. We hope to ask relevant questions to the community to help inform Long COVID research, as well as empower fellow Long COVID patients to be better prepared for vaccination. We hope to make this information available to the public as soon as possible. For that, we would like your help!
👩🏻‍⚕️Clinicians and Researchers
Help review our survey questions. We especially welcome immunologists.
🤒Long COVID Patients and Caretakers
Tell us your concerns around vaccination.

✊🏼Community Leaders
Partner with us to distribute the survey when it is released.

Why we don't discount unconfirmed cases
Since sharing our preprint on December 26, there has been some debate regarding our study's inclusion of unconfirmed RT-PCR and antibody cases in the context of characterizing Long COVID. In order to address these concerns publicly, we'd like to present the following clarification written by Dr. Athena Akrami:
We can limit our study to 1,020 confirmed cases, and none of the conclusions of our paper will change. However, we believe it is of high scientific value to present data on similarities between the positive and unconfirmed cases, as it can elicit far-reaching investigations to deepen our understanding why some Long COVID patients test positive and others do not despite having similar symptom courses.
Currently, many clinics and research studies require a positive RT-PCR or antibody test to receive care and participate, which excludes a large proportion of patients with Long COVID. Many Long COVID patients did not have access to testing, and/or may have not received an accurate test. This makes it difficult to set inclusion criteria based on diagnostic testings [1], where the likelihood of false negatives increases dramatically after day 3 of symptom onset [2]. The site of sample collection can also play an important role in testing accuracy [3,4].
Screening patients using antibody test results also does not reliably exclude previous SARS-CoV-2 infection. Antibodies decline in the weeks following infection, in some cases falling below the threshold for seropositivity within only two months [5]. It has been suggested that seroreversion occurs more often in patients who had a negative RT-PCR test result [5]. It has also been reported that patients with neurological symptoms but minimal respiratory symptoms may fail to seroconvert [6].
Patient-led resources
Every week, we receive emails from other teams requesting access to our survey questions. We're inspired to see the increasing effort to include Long COVID in research. In the spirit of open science, we are open sourcing 200+ survey questions from our study to help other teams conduct research. Please use the linked DOI in order to cite the survey in your publications: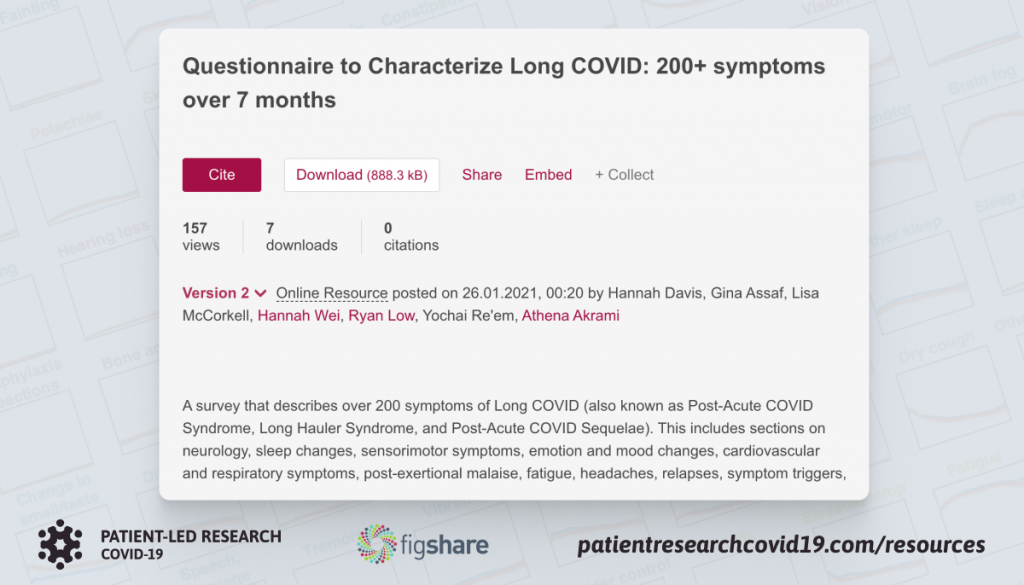 62% of those who begin our survey complete it, despite it taking over an hour on average to finish. We think this speaks to both an urgent need for Long COVID research and a survey design that accommodates Long COVID patients. Behind every question are countless hours of input from patients with first-hand experience. If your organization is considering adopting our questionnaire for research, please consider making a donation to support Patient-Led Research so that we can continue to publish resources like this.
What people say about filing out our survey:
"Great survey. I was impressed by the partnership with UCL and IRB approval. So important for this concept of patient-led research to become part of research beyond covid." – Marta
"Nothing like filling out non
@patientled medical surveys on covid to make your blood boil. the questions are all so wrong!!!!!!" – Fiona
Articles we're reading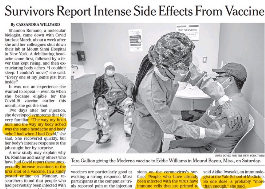 Had Covid? You May Need Only One Dose of Vaccine, Study Suggests – The New York Times
"People who have already been infected with the virus have immune cells that are primed to recognize these proteins. So when the proteins show up after vaccination, some of those immune cells go on the attack, causing people to feel sick."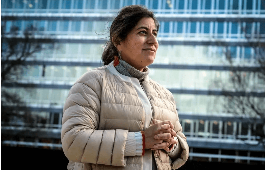 Time to team up and tackle Long Covid, says WHO expert – France 24
The WHO is hosting a first global seminar on Long Covid on February 9. It will bring scientists, experts and clinicians together to define the condition, give it a formal name and harmonise study methods.
Note: Our team will be presenting at the WHO seminar. Follow us on Twitter to stay updated on the results of this event.
Thank you!

This month, we thank our allies in the ME/CFS community for helping us advocate, and the wider chronic illness and disabled community for paving the way of citizen science. In between research and advocacy, many of our own team members are struggling with symptom relapses. We are learning to pace from the wisdom of the ME/CFS community, and we are incredibly fortunate to be standing on the shoulders of giants in patient-led research.
We hope that whatever comes your way this month, you have invaluable sources of support to lean on.
Warmly,
Hannah W. from the Patient-Led Research Team
PS. This email is part of a monthly newsletter that we send out to more than 8000 readers. If you liked this issue, we encourage you to share it with your colleagues and loved ones.