Hello! It's been a busy few weeks for our team as we are busy wrapping up the COVID-19 Patient Experience Survey with nearly 5000 participants!
We are still open for international respondents while we set up analysis and correct data biases. If you've submitted a survey – thank you! We can't wait to put together our initial report to share.
In the meantime, we would like to share news from our team members: our favourite articles, patient-led research appearances and citations. Enjoy!
Patient-led Research in the CDC: Late Sequelae of COVID-19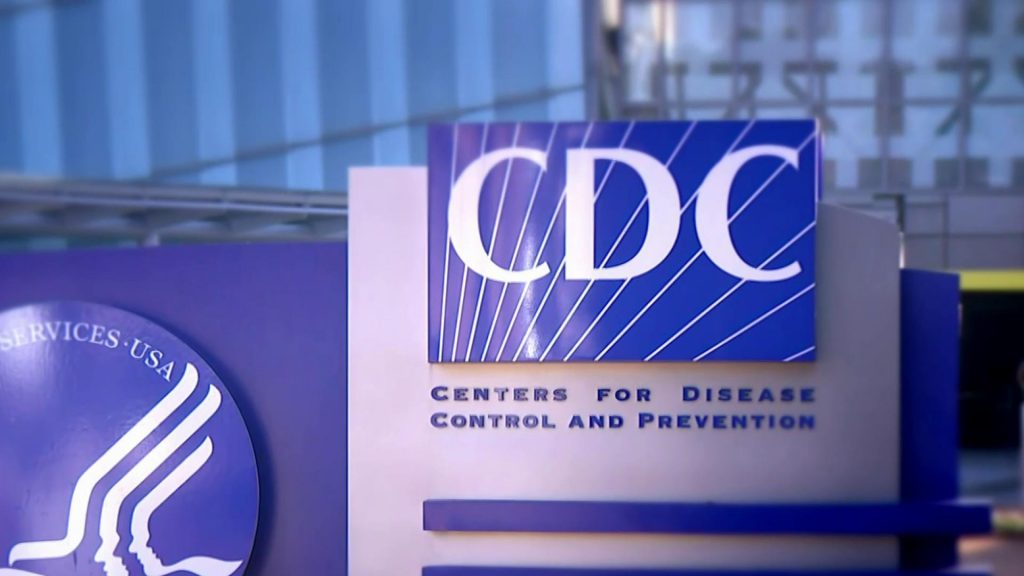 We are excited that the CDC has finally released an interim guidance for healthcare workers on Long-Covid. Our research is cited! For friends in the UK, UK Parliament released a rapid response document in September referencing testing and symptom data from our first report.
It has been a journey, from collecting community data through Body Politic to recognition in public health guidelines. While we continue to advocate through patient-driven research, we hope these changes along the way bring widespread recognition to our fellow patients.
Perspective: Embedding Patients in the Long COVID Narrative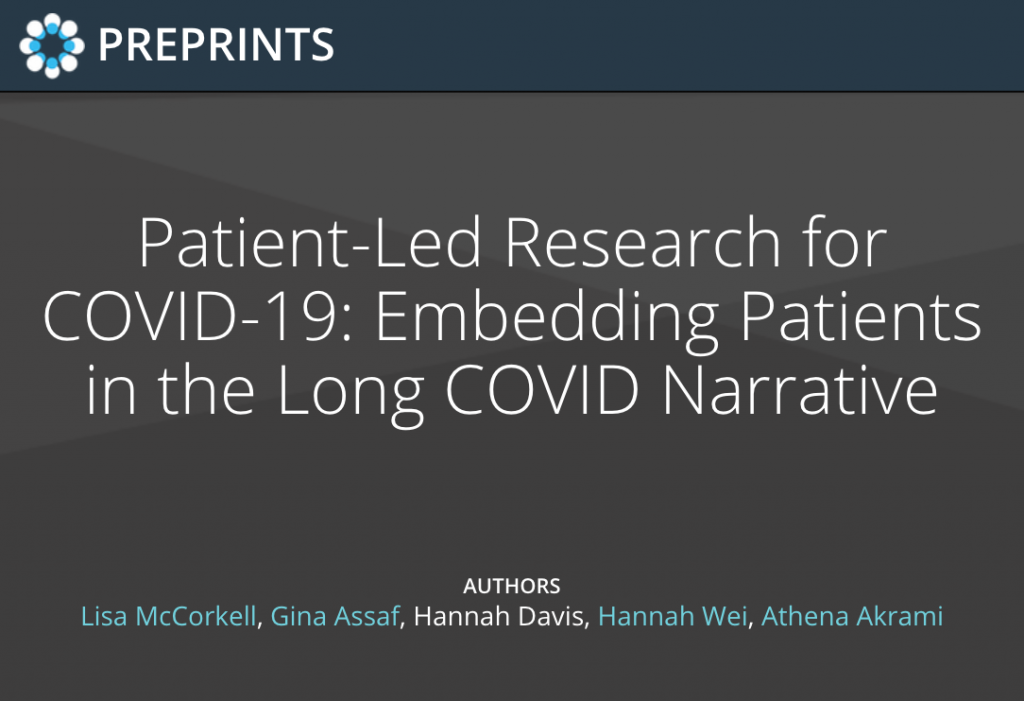 Last week, we published a new article about the history and value of patient-centric and patient-led research. In particular, we highlighted calls for the following:
Acknowledgement of Long-Covid as an illness
Accurate estimate of the prevalence of Long-Covid
Publically available symptom management, care and research to not be limited to those with positive PCR and antibody tests
Research and investigation into the pathophysiology of symptoms
Patient-Led Research is global
Since sharing our preprint on December 26, there has been some debate regarding our study's inclusion of unconfirmed RT-PCR and antibody cases in the context of characterizing Long COVID. In order to address these concerns publicly, we'd like to present the following clarification written by Dr. Athena Akrami: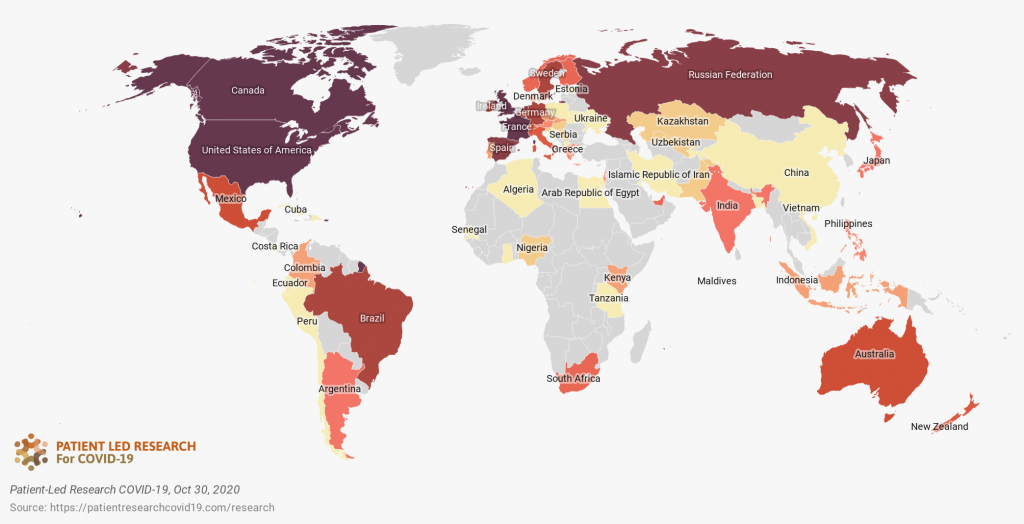 Participants of our survey represent patients in 73 countries and available in 9 languages. A huge thanks to our translation teams. We couldn't have done this without them! We've also listened to Arabic and Indonesian patients and made it possible for folks to sign up to take our survey through SMS. Accessibility matters.

Help us by sharing this survey with COVID-19 patients across the globe. We support Español, Français, Nederlands, Русский, Italiano, Português, Bahasa Indonesia, العربية
Equity and Patient-Led Research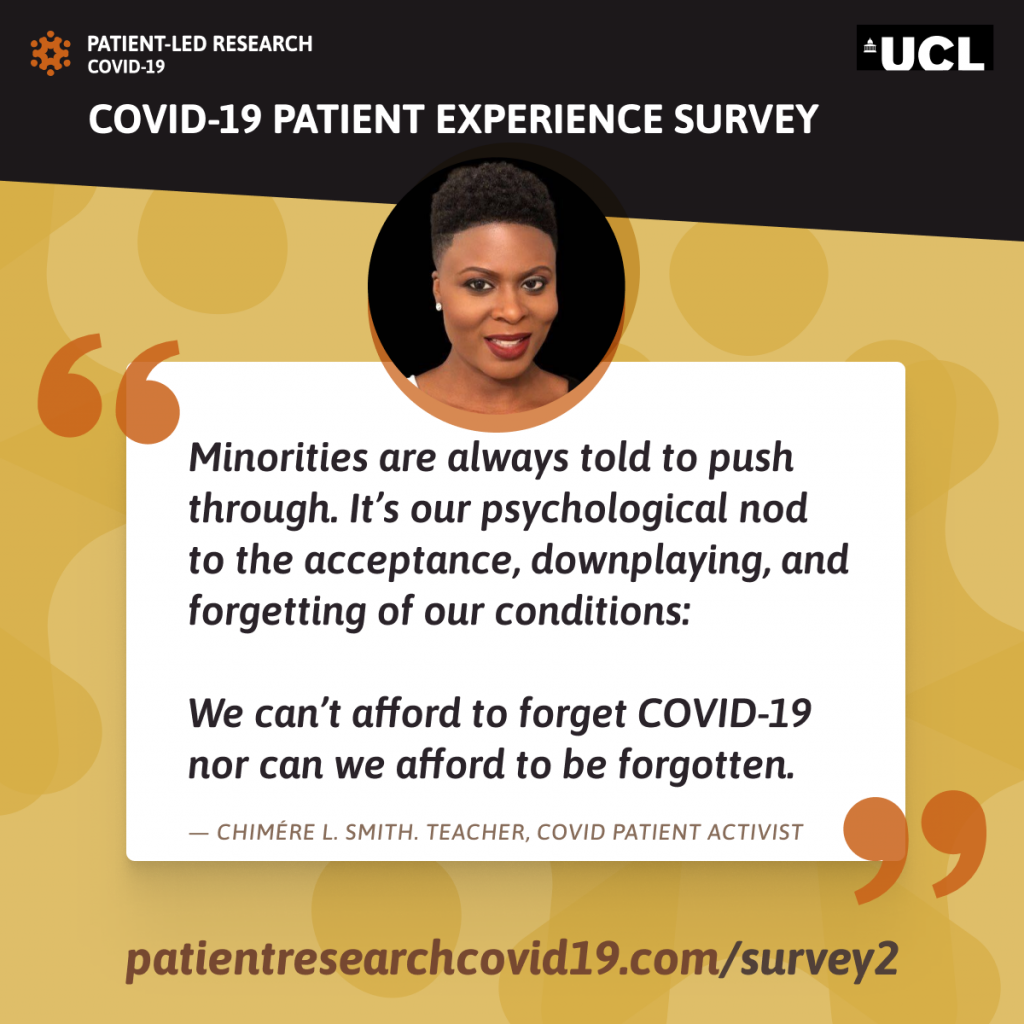 Across USA, UK and Canada, black, indigenous and Latino communities are hit hardest by COVID-19 infections.
Long standing health and social inequity means Long-Covid patients who belong to these communities are often struggling to get recognized, get treatments and recover. As a research team, we commit to:
Analyze the symptoms, care and treatment experience of black, indigenous and people of colour
Invite further black, indigenous and people of colour researchers and provide infrastructural support to research
Want to collaborate with us? Get in touch.
What people are saying
"Your voice matter. If you are BIPOC and have been ill from COVID-19 (even if you did not test positive), please take the time to fill out this survey so the results help everyone."
— Ellen Pao, CEO of Project Include
"They have made an important commitment to reflect how BIPOC communities are experiencing all of this. If you have been impacted or have friends that have been impacted, p
lease point them to this research. We are rarely heard and considered intentionally in this kind of work."
— Karla Monterroso, CEO of Code2040
"Inspired by my friend
@ahandvanish, one of many suffering from Long-Covid yet using her experience to build patient-led research to better understand this condition. #MedTwitter please share this survey, as a way of ensuring patients are seen/heard, especially BIPOC patients."
— Kate Otto Chebly, MD MPA
Interviews with Patient Activists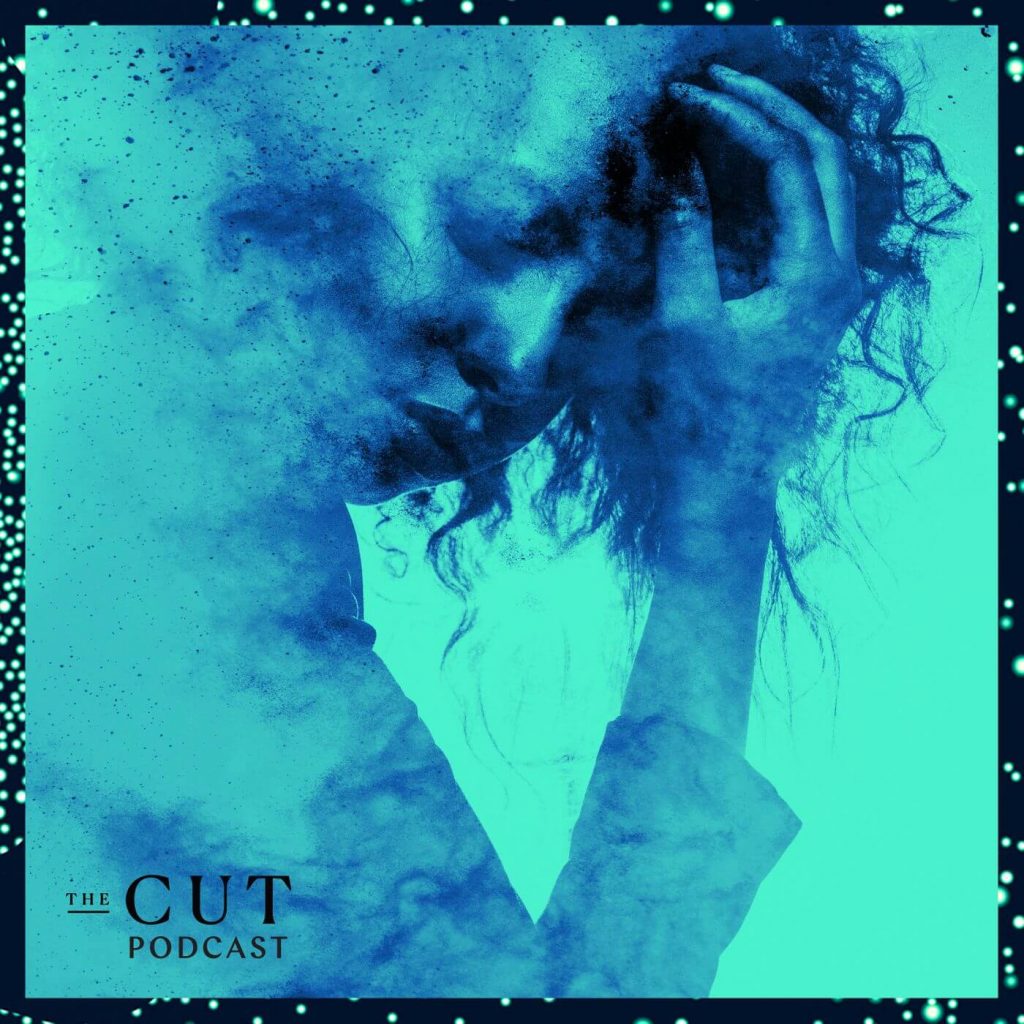 She Had COVID For Months. No One Believed Her. – The Cut
"The doctor told me I was aggressive because I was challenging his knowledge of research on COVID and how COVID affects people neurologically. I was like, 'Did you know that COVID affects people in the brain?'"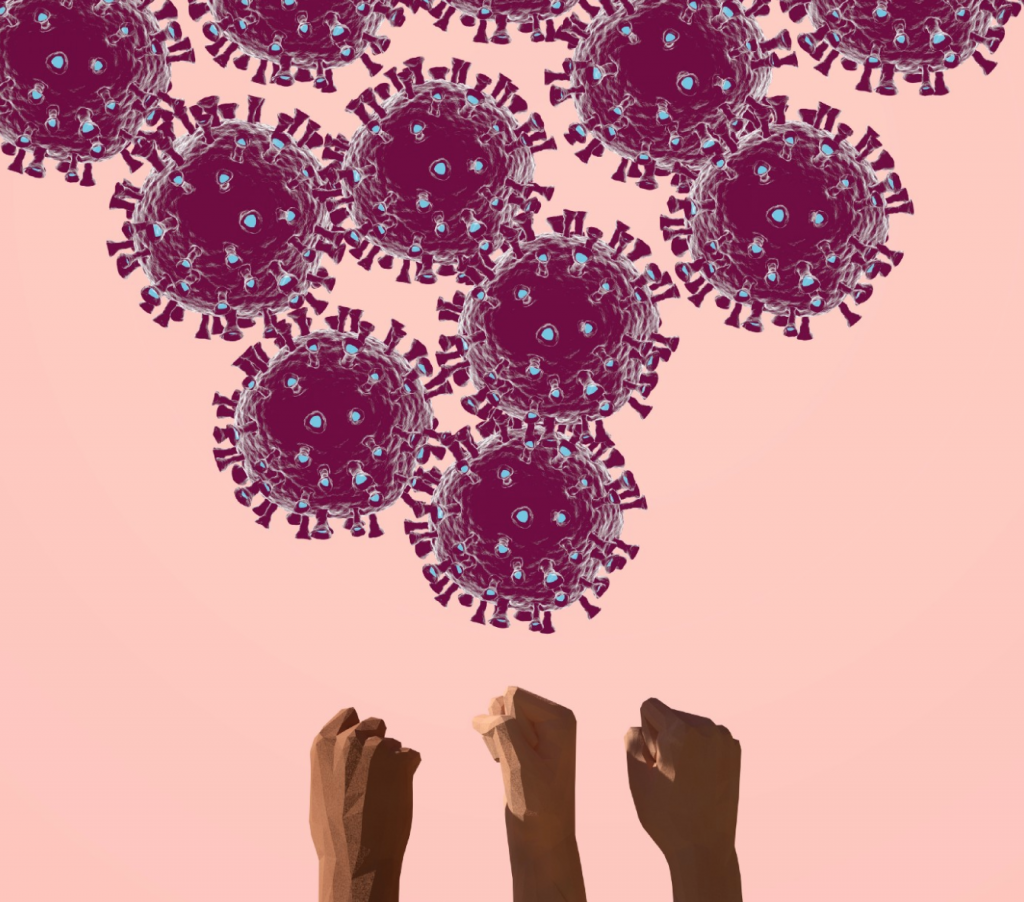 How Covid-19 Long Haulers Created a Movement – Medium Coronavirus Blog
"We're able to do what we're doing right now — meeting with the CDC and the NIH and the World Health Organization — because AIDS activists did it first. Even the language that these agencies use when interacting with us is language that clearly comes out of that era."
Updates From Our Team Members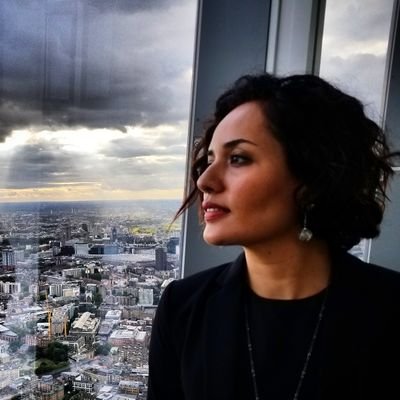 Athena
We have a good amount of data from #LongCovid patients who have not yet recovered. Our primary analysis show interesting patterns comparing Short Covid vs. Long, but we need more data from recovered population.
Last call to join our study, if you've recovered.
Lisa
1 year ago I ran a half marathon with my friends. I started crying halfway through the race because of how grateful I was that my body allowed me to run that far. 4 months later I got COVID. I've always known health to be a fickle thing but damn that's some intense foreshadowing.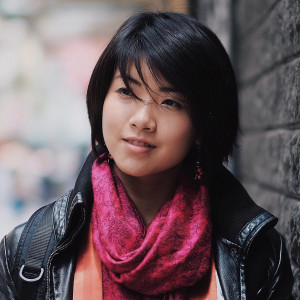 Hannah W
I gave an opening keynote on patient-led research at FHIR DevDays. I've been speaking with health tech organizations to explore how we can improve the flow of patient-owned data between patients and research teams.
Interested in helping us grow infrastructure?
This is an exciting time for our research team and COVID-19 patient-led movements. Stay tuned for more updates in a few weeks!
Warmly, Patient-Led Research Team